Modern. Historical. Lively.
The Nusle Brewery (Nuselský pivovar) project offers unconventional living in a unique location. Here, where the popular residential area of Vinohrady reaches into the heart of erstwhile down-to earth Nusle, modern architecture and cultural heritage blend together harmoniously creating a calm and safe residential environment with all the benefits of city living.
Residence
Completion 2Q 2024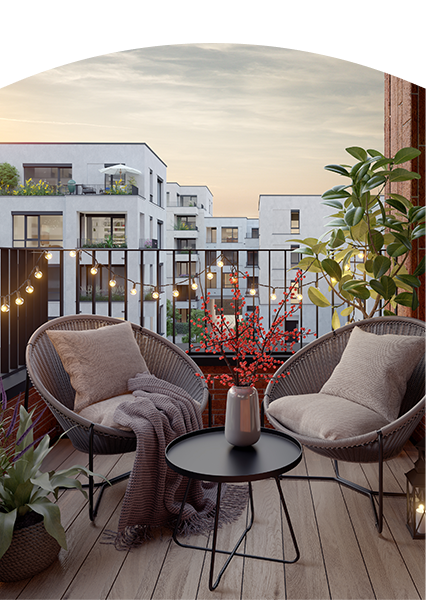 Designed with respect to the original parts, the newly constructed buildings offer apartments of all sizes – from studios and family apartments to generous penthouses with terraces.
MORE ABOUT RESIDENCES
Lofts
Completion 3Q 2025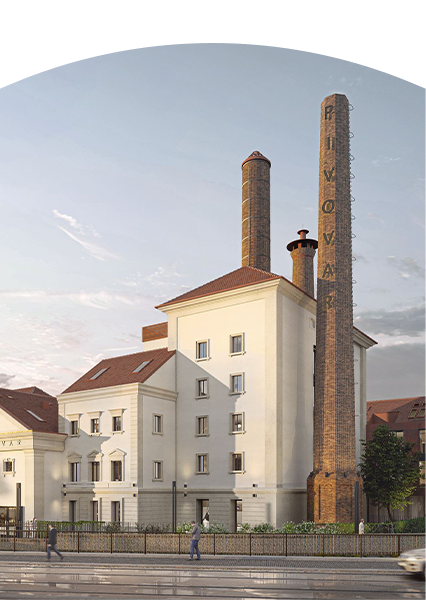 The renovated brewery buildings dating back to 1694 when Baroque was the dominant architectural style offer unconventional apartments with an unmistakable authentic feel.
MORE ABOUT LOFTS
Unique location near the center
The location on the border of Vinohrady and Nusle, close to the Folimanka and Grebovka parks, combines the benefits of living a stone's throw away from the center without its constant hustle and bustle on your doorstep.
MORE ABOUT THE LOCATION
Clever and considerate architecture
The revitalization of the entire site lays ground for a new closely knit neighbourhood composed of modern residential buildings, green common grounds, retail points and secluded areas. The architects and urban designers overseeing the project are CMC Architects and Chybík + Kryštof.
ABOUT THE PROJECT
Close to the amenities
The shops, services and restaurants on-site and in the area nearby make the Nusle Brewery an ideal place to live. Trams provide fast connections to the center as well as the embankment opposite the Prague Castle. The surrounding traditional Prague quarters of Vinohrady and Nusle with their parks and attractive period buildings create a perfect living environment.
MORE ABOUT THE LOCATION
Close to public transport
Quality architecture & urban planning
Blend of heritage & contemporary living