Residence
The newly constructed buildings within the Nusle Brewery project offer a wide choice of apartments ranging from studios to generously apportioned penthouses. All the units come with a piece of outside space – a balcony, recessed balcony, terrace, or front garden. The individual buildings form a large, enclosed courtyard full of greenery where residents can meet or relax on their own.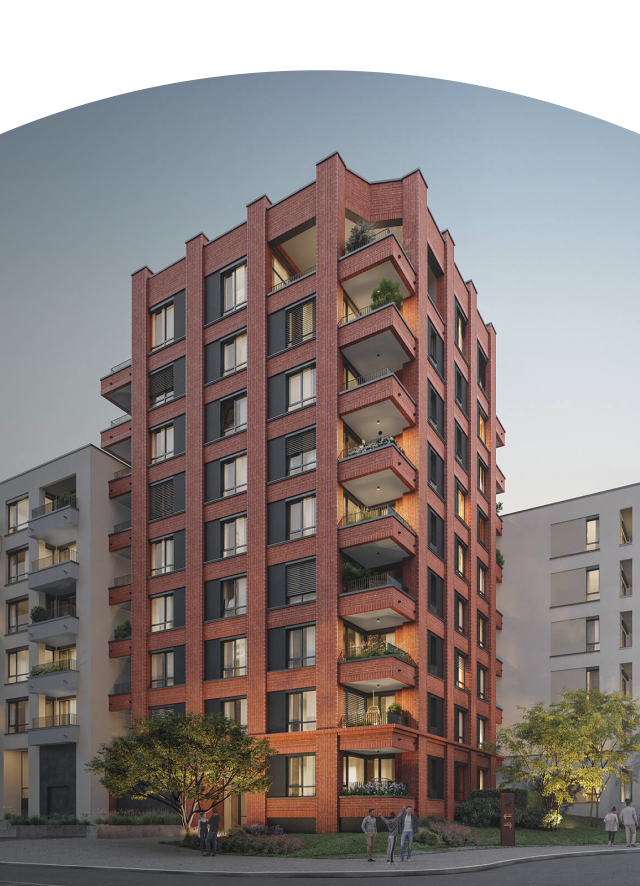 A unique location near the center
The location on the border of Vinohrady and Nusle, close to the Folimanka and Grebovka parks combined with the proximity of the city center make the Nusle Brewery an ideal place to live for those who prefer quiet living with all the benefits of city life at hand.
Clever and considerate architecture
The revitalization of the entire site lays ground for a new closely knit neighbourhood composed of modern residential buildings, green common grounds, retail points and secluded areas. The architects and urban designers overseeing the project are CMC Architects and Chybík + Kryštof.
Close to the amenities
The shops, services, and restaurants on-site and in the area nearby make the Nusle Brewery an ideal place to live. Trams provide fast connections to the center as well as the embankment opposite the Prague Castle. The surrounding traditional Prague quarters of Vinohrady and Nusle with their parks and attractive period buildings create a perfect living environment.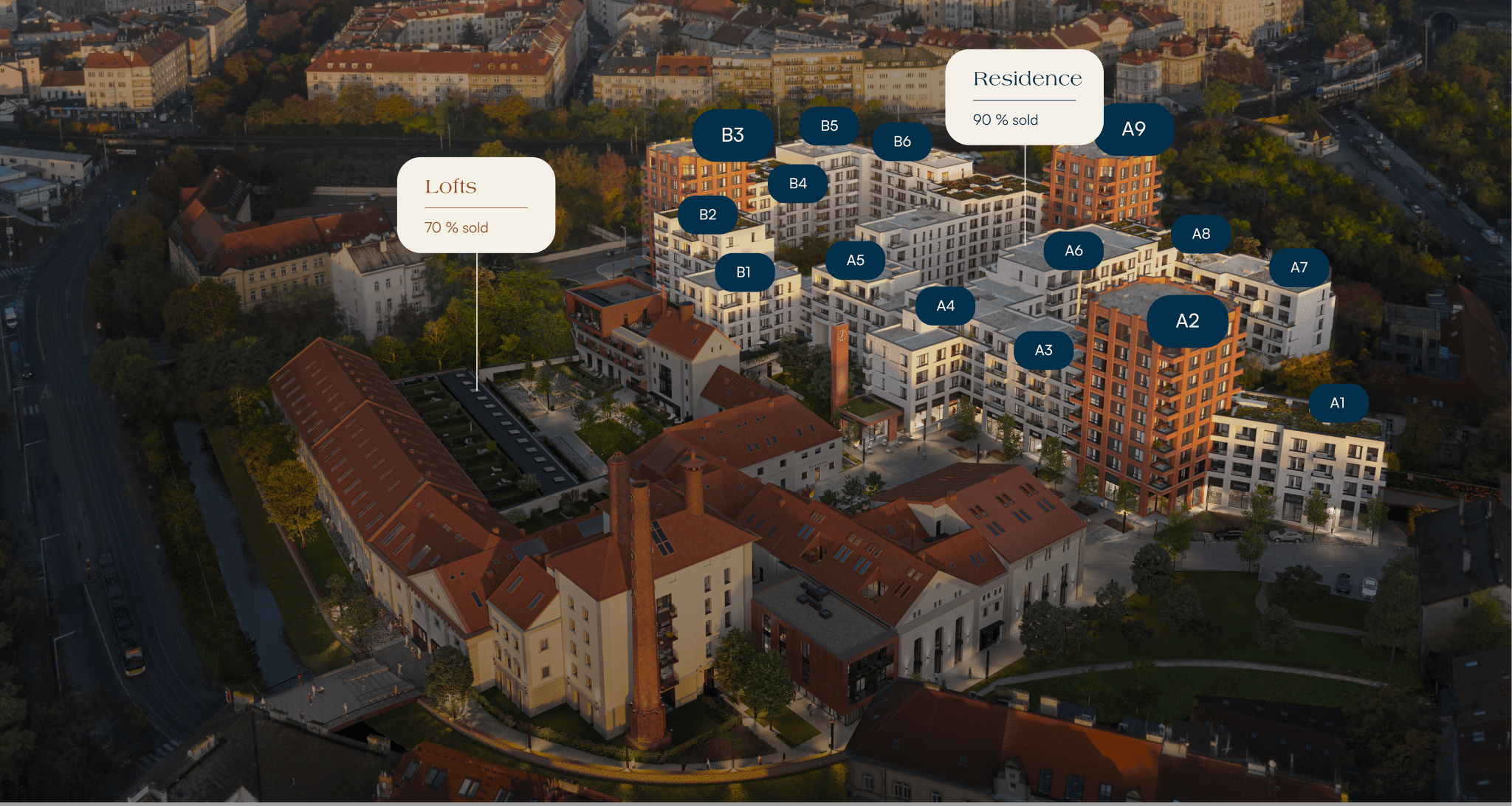 High standard of materials and features for modern living
A careful selection of materials and fittings from both national and international producers has been made. Buyers can choose from a range of wall and floor tiles, floor coverings, internal doors and fittings of various designs, colors and finishes. A lot of room is left open for customization
We will help you
finance your purchase
Use the finance benefits we offer to the full. Be it our Payment calendar or the assistance in finding and securing the best mortgage, you will save time and money and come to the conclusion that there is no reason to postpone your purchase.