Responsibility
& sustainability
We want the Nusle Brewery to be a good place in which to live, and not just for its new dwellers – we also want it to benefit visitors and people in the neighbourhood. Our goal is to create a safe home and a pleasant place for everyone: a place respectful not only of its immediate vicinity but also of nature and people.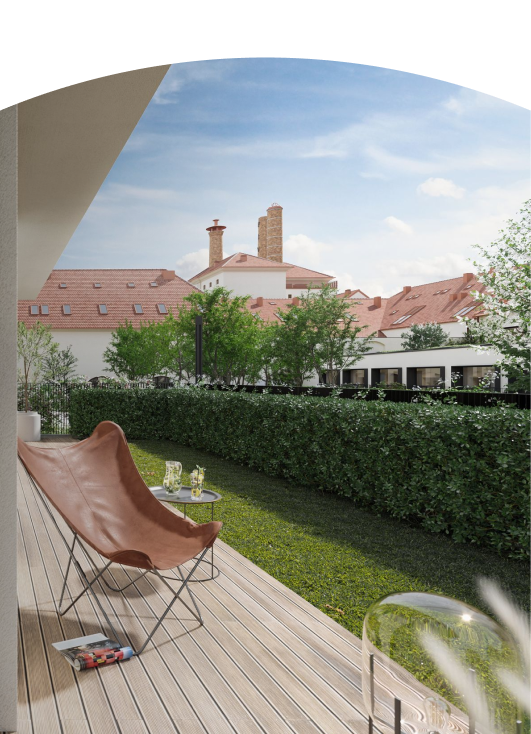 01 COMMUNITY
We care about our
surroundings
We will make sure that the Nusle Brewery once again becomes a natural part of life in the neighbourhood. Good relationships with one's neighbours are paramount.
MORE
ABOUT THE SURROUNDINGS
01 COMMUNITY
02 SUSTAINABILITY
We foster sustainability
The entire Nusle Brewery scheme is based on the principles of sustainability – instead of demolishing, we refurbish what is of value.
MORE
ABOUT THE SUSTAINABILITY
03 UTILITIES
We save utilities and wallets
With energy-saving materials and technologies, we relieve the stress on the planet while substantially reducing the costs of living.
03 UTILITIES
04 Nature
Green light for nature
We are acutely aware that correctly chosen green and water elements on the premises are as vital for the comfort of the dwellers as they are for animals.
05 LIFE
We create a place for life
Home is more than just a shelter from the worst of the weather. We think of all your needs, from storage space to outdoor relaxation to principal civic amenities.
05 LIFE
06 SECURITY
Security matters to us
We care about you feeling safe at home. This is why standard security features as well as additional lights are installed as a matter of course. These include: