NEW BREWERY
There is nothing like the comfort of a real home. The apartment buildings in the new residential part of the Nusle Brewery come in a wide range of layouts and finishes of high standard apartments. All units have a balcony or loggia, a terrace or front garden. The built-up area is complemented by an inner courtyard full of vegetation and relaxation areas. The housing will certainly fulfil your expectations of a perfect place to live.
Price list
BREWERY TOWERS
Premium housing for discerning clientele in an excellent environment of tower buildings. The façade architecture has been inspired by the historical brewery chimneys, thus reflecting the original industrial architecture and its elements in the modern design and style of the new development. The upper floors will offer spacious and comfortable top-notch penthouses with panoramic views of Prague.
Available soon - REGISTRATION
HISTORICAL BREWERY
The renovated buildings of the Baroque brewery will present an absolutely unique housing space. Atypical apartments have been designed to preserve some of the original constructional elements of the historical brewery in their interiors. The unconventional layout of unique residential units will impressively extend the wide range of housing options available in the Nusle Brewery.
IN PREPARATION - REGISTRATION
HIGH STANDARDS FOR MODERN LIFE
The demanding requirements of today's lifestyle are fully met by the selected PREMIUM standard of fixtures and fittings, which is obviously based on carefully chosen top quality brands from Czech and international manufacturers. Clients can take their pick from various types of wall and floor tiles, floor coverings, interior doors as well as fixtures and fittings that differ in design, surface finish, or colour scheme. We also offer numerous options of individually agreed changes.
STANDARDS PREMIUM - NEW BREWERY
APARTMENTS STANDARDS
Take a look at the standards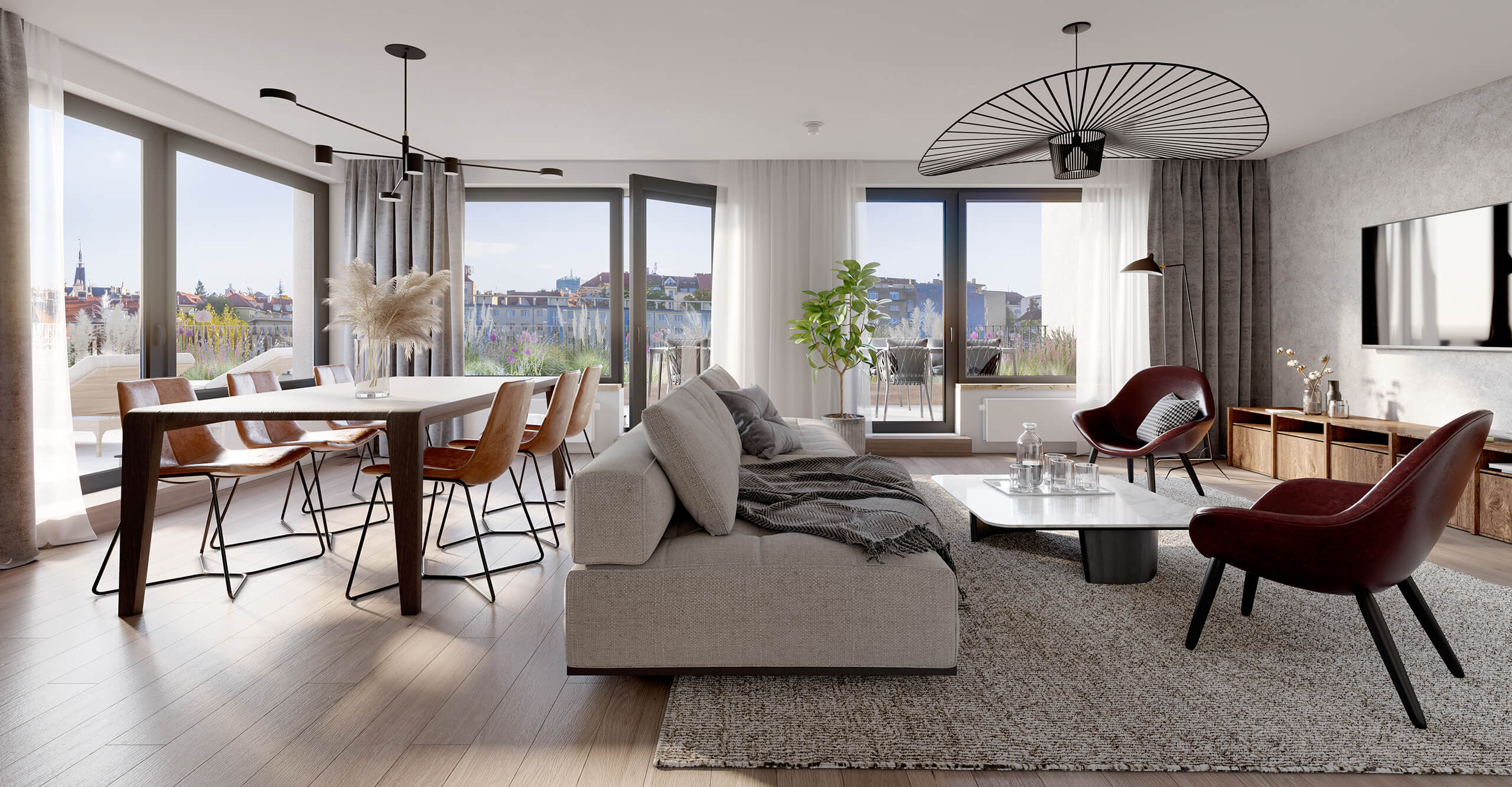 ASSISTANCE IN FINANCING
If you are considering taking a mortgage to pay for a part or the entire purchase price, we and our partner, the mortgage specialist, HYPOASISTENT, have prepared a special financing offer for you under the following favourable terms.
STANDARD PAYMENT TERMS
Reservation fee at CZK 50,000.00 plus VAT
15% of the total purchase price when signing the Preliminary Purchase Agreement (incl. the reservation fee)
Payment of the remaining balance of the purchase price after the issue of the occupancy permit
SALES CENTRE
Come to see us at our Penta Real Estate Sales Centre in Florentinum. Our professional sales staff
will show you details of the available apartments, give you extensive information about the project
and answer your questions. You can also view a 3D display model of the entire site here.
Opening hours
Monday, Wednesday, Friday: 9 a.m. to 1 p.m.
Tuesday and Thursday: From 1 p.m. to 6 p.m.
Based on the government decision and the following preventive measures
the sales centre will remain closed until further notice.

Detailed information about residential projects can be obtained by phone:
or by e-mail: .

Alternatively, you can contact your sales person directly.
Thank you for your understanding.
MAP
SALES CENTRE
Sales team